₨1,000.00
FRENCH HEART BISCUITS ( 1KG )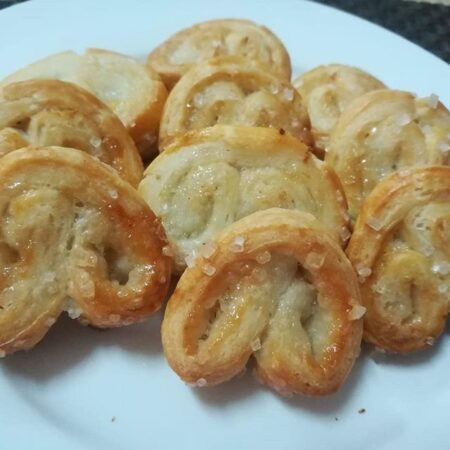 FRENCHHEART BISCUITS ( 1KG ) Rs 1000
Addictively sweet French Heart biscuits cookies that are sure to make anyone addicted manufactured by Khalifa Bakers. Crispy, flaky, buttery puff pastry with tiny sugar pieces coat Frenchheart biscuits cookies. FrenchHeart biscuits cookies are a must-have refreshment for teatime or special events. Calories around 380 per piece for FrenchHeart biscuits are healthy for your diet! It's low in carbohydrates and good for your heart.
Khalifa Bakers
The buttery, flaky, and crunchy French heart biscuits from Khalifa Bakers are delicious. Puff pastry is used to make these multi-layered cookies with sugary sprinkles on top.
Crispy and tasty French heart biscuits cookies are a simple snack dish to make for your loved ones at festivals and special occasions. So enjoy this snack recipe with a cup of hot chocolate or coffee.
Place Your Order. Call Now +92 320 0442315