₨1,000.00
BAKARKHANI ( 1KG)
KHALIFA BAKERS BAKAR KHANI ( 1KG ) Rs 1000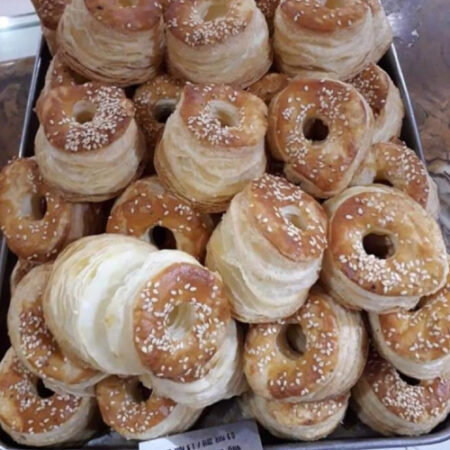 Khalifa bakers Bakar Khani is a product we offer. The majority of people enjoy dessert because it is in high demand throughout the country. Firstly Bakarkhani is a well-known cookie in Pakistan. Mughlai food includes Bakarkhani a thick, spiced flatbread and it melts in your tongue. Khalifa baker's Bakarkhani is easy to make and goes well along with tea or coffee. Every bite of bakarkhani home delivery entices your taste buds undoubtedly.
Khalifa Bakers is a well-known and oldest bakery that bakes the most magical biscuits in Lahore. It was founded in 1925 by Master Baker Baba Umar from inside Mochi Gate, Lahore. Above all the quality and unique taste of Khalifa bakers is their power. Big foodies can get the best Bakarkhani Pakistan at Khalifa bakers.
Moreover, you can serve these appetizing khalifa bakers Bakarkhani to your loved ones on any occasion such as parties, dinners, get-togethers. They are made with all-purpose dough, sugar, and ghee. Khalifa Bakers is a Lahore bakery that makes the most magical biscuits. It's a family business that has been passed down through four generations.
You can order these Bakar Khani online from Khalifa Bakers in Lahore, Pakistan.  They offer a quick delivery service at a reasonable price right to your door. Their online service is available 24 hours a day, seven days a week.
Place Your Order. Call Now +92 306 0420291