₨1,300.00
ALMOND NAN KHATAI(1 kg)
KHALIFA BAKERS ALMOND NAN KHATAI (1 KG) Rs 1300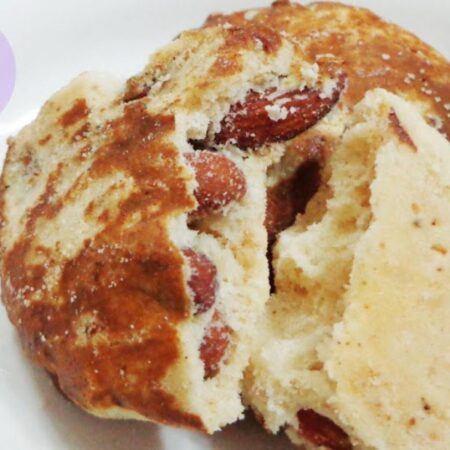 Almond NanKhatai is a well-known Khalifa Baker product. Khalifa bakers Almond shortbread biscuits is flaky and soft, and it melts in your tongue. It tastes somewhat like shortbread, but with the addition of almonds. Baking powder and baking soda have not been used in this recipe. This Nan khatai lahore is simple to prepare and go well with a cup of tea or coffee. It's a novel take on traditional shortbread cookies. Our online delivery service is available for you 24/7. Big foodies can have the best NanKhatai Lahore at Khalifa bakers! Get NanKhatai home delivery service all over Lahore at your doorstep at an affordable price!
This flaky, classic delicacy can bring you back to the balmy days of your childhood with each bite. Khalifa bakers Nan Khatai is buttery and sweet, and it's the perfect accompaniment to evening tea or a simple pick-me-up on a dreary day!
Khalifa bakers Nan Khatai home delivery is better in every bite, Khalifa bakers Nan Khatai that entices your taste buds, your delectable moments, and a tropical pleasure.
The tastiest Badam NanKhatai is made by Khalifa bakers. Dipped in a hot cup of tea, a delicious biscuit, a flaky cake rusk, or a Nankhatai lahore makes the experience of drinking it even more enjoyable. Anyone will undoubtedly like this delectable NanKhatai.
Anyone who has an exceptional guest party on any occasion such as dinners, kitty functions, tea gatherings, birthday parties, or any other party, offer these mouthwatering almond NanKhatai to your loved ones in Pakistan and let them experience the best taste of Khalifa bakers Nan Khatai lahore from Khalifa Bakers.
Wherever you are in Lahore, Khalifa Bakers will deliver your orders right to your door! Every day from 9:00 a.m. until 12:00 a.m.
Call Now To Place your Order:  +92 306 0420291