₨12,500.00
ALMOND NAN KHATAI(10 kg)
KHALIFA BAKERS ALMOND NAN KHATAI (10 KG) Rs 12500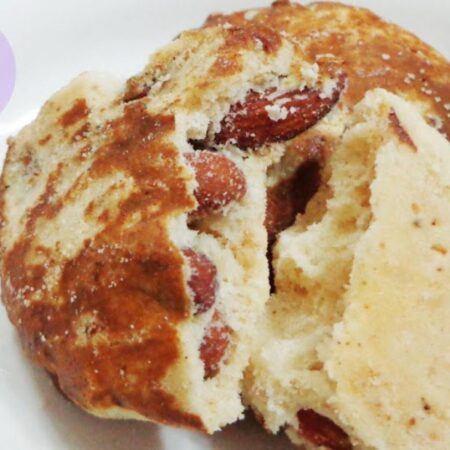 Khalifa Bakers nan khatai have the freshest and best Almond Nan Khatai in Lahore. This flaky, classic delicacy can bring you back to the balmy days of your childhood with each bite. Almond shortbread biscuits is buttery and delicious, and it's the perfect accompaniment to evening tea or a simple pick-me-up on a dreary day!  With a hint of crispy almonds, we bring you the legendarily rich, crumbly, and creamy shortbread biscuits from our very own Khalifa Bakers, straight from the core of Lahore.
The Almond shortbread biscuits from Khalifa Bakers is a thick and crumbly biscuit that melts in your mouth. Khalifa Nan Khatai in Lahore is also renowned for its high quality and distinct flavor.Khalifa Nan Khatai is a type of eggless cookie that comes in a variety of flavors. Nuts can sweeten these cookies. All of them melt in your lips and leave you wanting more.
It melts in your mouth with the delicious taste of Desi ghee and cardamom. Almond powder enhances the essence and causes each bite to melt in the tongue. We made them with pure whole wheat flour.
Order online our famous almond nan Khatai on special occasions and make your birthday parties, weddings, tea parties memorable with Khalifa baker's pk! They give perfect combination with tea, coffee.
Perfect with occasions:
This healthy tea-time biscuit will satisfy your cravings. This soft and flaky real Indian cookie has a crisp texture. Khalifa Bakery flavored it with almonds and pure ghee, with no preservatives added. Thanks to the tasty and healthful inclusion of almonds. Nan Khatai is ideal for sharing with family and friends. Almond Nan Khatai is a tasty tea-time snack or post-meal dessert. Our home baker carefully prepares them for you and your loved ones in a hygienic manner.
Place Your Order .. Call Now +92 306 0420291